Voor diverse klanten verzorgen we regelmatig een voice over. Denk daarbij aan video's over producten, instructievideo's of welkomstvideo's.
Een filmpje is vaak voorzien van een voice over. Dit kan zijn in het Nederlands, maar uiteraard kan dit ook in andere talen. De meeste van onze klanten leveren de Nederlandse tekst aan, waarnaar wij de tekst vertalen, voice samples opsturen en de teksten in het Nederlands, Engels, Frans, Duits etc inspreken.

Om ervoor te zorgen dat de stem past bij de video, werkt het fijn om de volgende gegevens te ontvangen:
– de brontekst;
– indien mogelijk, de video;
– een voorkeur voor een mannelijke of vrouwelijke stem;
– de gewenste tone of voice (bijv. commercieel, formeel, kinderlijk, etc).
Nadat wij de gegevens ontvangen, sturen we een aantal samples van stemmen. Na de keuze is gemaakt, zorgen we ervoor dat de voice over zo snel mogelijk geleverd wordt.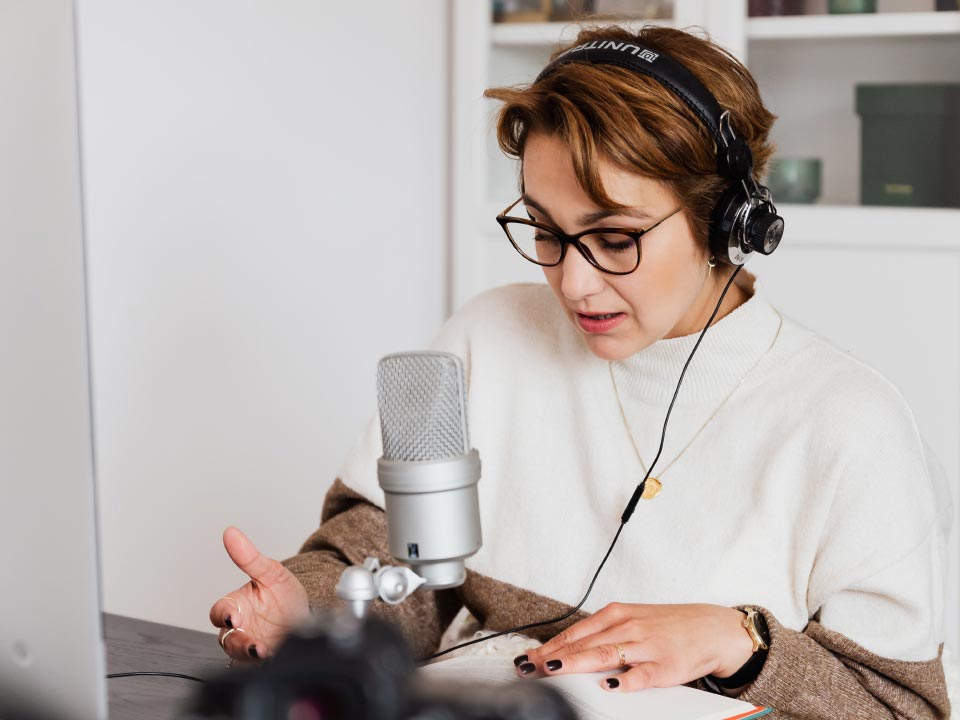 Wilt u vrijblijvend een offerte ontvangen? Neem dan contact met ons op.